FAQs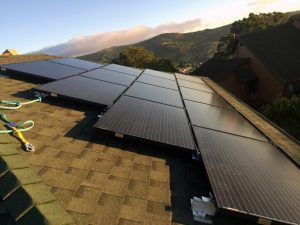 Adding solar energy to your home has various processes, requirements, and procedures.
With our 7-step process, we do our best to make your solar project experience as smooth as possible.
 Step 1: Approve sight plan and solar agreement
First step is to approve a final site plan and system design.  Once we receive the customer's approval along with the solar agreement, we'll immediately begin the installation process.
Step 2: Schedule site review and design confirmation
During solar site evaluation we thoroughly conduct a property assessment by validating the system design and examining the main electrical panel and roof condition.
Step 3: Process financing or leasing application
We will process all financing and leasing paperwork for an easy and smooth qualification process.
Step 4: Submit plans to building and safety office
Once our general plans for your system are prepared, they will be submitted to the city/county building office for permits. We will handle all paperwork on your behalf.
Step 5: Start Installation
Solar Installation will be scheduled with your confirmed date after solar permits are approved and HOA authorization received.
Step 6: City final inspection
Solar installation includes several inspections. Our quality control representative will be on site to conduct the inspections with city or county inspector.
Step 7: Turn on the system and install monitoring
Installation is completed once the utility company approves activation of the solar system. SunErgy Pacific will commission and turn on the system and install the monitoring device so home and business owners can monitor the production and savings.