About Us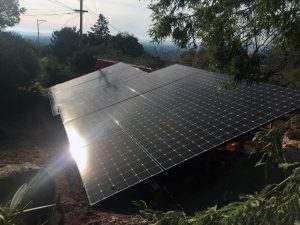 Sunergy Pacific is a premier Santa Rosa solar panel company offering standard efficiency panels and solar power systems.
Here at Sunergy Pacific, we are proud to bring a better, cleaner way for families to power their homes. Through Sunergy Pacific's residential solar packages, battery storage, and state-of-the-art monitoring systems, homeowners are saving lots of money, while reducing their carbon footprint.
Our core values include Safety, integrity, and visibility. Allow us to help you lower your energy bills, reduce the amount of carbon in the atmosphere, save you money, make the sun work for you.